Original Text
Edit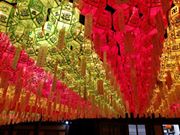 오랜만에 고향에내려왔다
서울냄새와 부산냄새는 확실히 차이가있었다.
석가탄신일이라서 범어사라는 절을 갔는데 등불이 너무 예뻤다.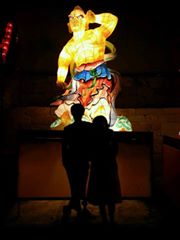 이쁜등불앞에서 사진을 찍었는데 나와 엄마의 실루엣밖에 나오지 않았다.
등불보다 아직 나의 아우라가 약한것 같다-_-
외모야 빛이 나올때가 됐는데...부탁해ㅎㅎ
Translated Text
Edit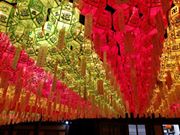 I came down to my hometown after a long time.
There's a definite difference between Seoul and Busan smell.
Because it was Buddha's Birthday I went to the "Beomeosa" temple and the lights were really pretty.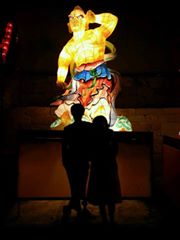 I took picture in front of the pretty lanterns but the only thing that came out is the silhouette of my mother and I.
It's like my aura is weaker than the lanterns-_-
my appearance should be brighter by now…please ㅎㅎ
Translation Credits
Edit
aveng and 17i-wasseoyo @ tumblr